Bru tribes: Anthropology case study
Q. Internal refugees among Indian Tribes. 10 Marks 
Q. Examine the causes of Internal displacement of Tribes in India. What measures can be taken to address this? 15 Marks. 
---
Topic: Paper-2: Tribes of India, Regionalism and ethnic violence among tribes of India, Displacement of Tribes, PVTGs. 
Why in news: 
Recently the displaced Bru tribals from Mizoram, living as refugees in Tripura since 1997, were allowed to permanently settle in Tripura. The agreement, allowing 30,000 Bru tribals to permanently settle in Tripura, took 20 years and nine attempts in the making, and was signed between the Centre, the state governments of Tripura and Mizoram, and Bru-Reang representatives.
About Bru Tribes:
Reang (aka Bru in Tripura and Mizoram) are one of the 21 scheduled tribes of the Indian state of Tripura.
The Bru can be found all over the Tripura state and also in Mizoram and Assam.
They speak the Reang dialect of Bru language which is of Tibeto-Burmese origin and is locally referred to as Kau Bru.
While Mizoram has as many as 40,000 Brus living in the state, in Tripura, their numbers stand at approximately 32,000, spread across six refugee camps in the state.
Background: 
Over two decades ago, Bru were targeted by the Young Mizo Association (YMA), Mizo Zirwlai Pawl (MZP), and a few ethnic social organisations of Mizoram who demanded that the Bru be excluded from electoral rolls in the state.
In October 1997, following ethnic clashes, nearly 37,000 Bru fled Mizoram's Mamit, Kolasib, and Lunglei districts to Tripura, where they were sheltered in relief camps. I
This led to the Brus' demand for an Autonomous District Council (ADC), under the 6th Schedule of the Constitution, in western Mizoram, where they were the more dominant lot, outnumbering the ethnic Mizo population.
Twenty-three years after the ethnic clashes, an agreement has been signed to allow them to remain permanently in the latter state.
The agreement among the Bru leaders and the governments of India, Tripura, and Mizoram, signed in New Delhi on January 16, gives the Bru the choice of living in either state.
In several ways, the agreement has redefined the way in which internal displacement is treated in India.
What is in the Bru agreement?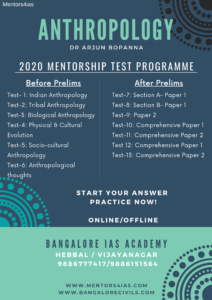 All Bru currently living in temporary relief camps in Tripura will be settled in the state, if they want to stay on. The Bru who returned to Mizoram in the eight phases of repatriation since 2009, cannot, however, come back to Tripura.
To ascertain the numbers of those who will be settled, a fresh survey and physical verification of Bru families living in relief camps will be carried out.
The Centre will implement a special development project for the resettled Bru; this will be in addition to the Rs 600 crore fund announced for the process, including benefits for the migrants.
Each resettled family will get 0.03 acre (1.5 ganda) of land for building a home, Rs 1.5 lakh as housing assistance, and Rs 4 lakh as a one-time cash benefit for sustenance. They will also receive a monthly allowance of Rs 5,000, and free rations for two years from the date of resettlement.
All cash assistance will be through Direct Benefit Transfer (DBT), and the state government will expedite the opening of bank accounts and the issuance of Aadhaar, permanent residence certificates, ST certificates, and voter identity cards to the beneficiaries.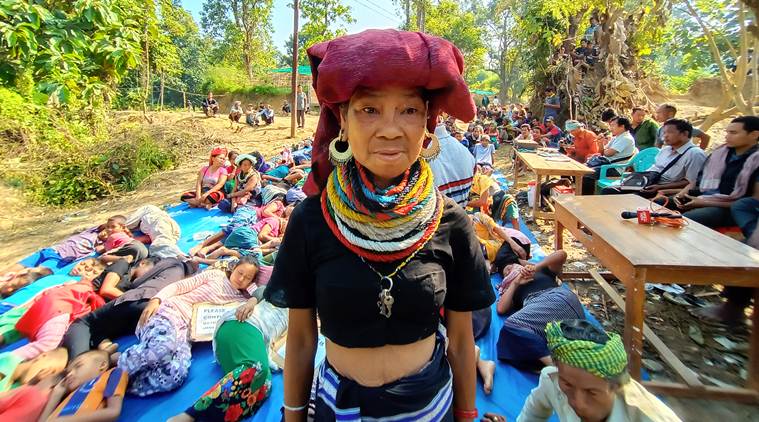 Condition of Bru: 
The Bru or Reang are a community indigenous to Northeast India, living mostly in Tripura, Mizoram, and Assam.
In Tripura, they are recognised as a Particularly Vulnerable Tribal Group (PVTG).
Under a relief package announced by the Centre, a daily ration of 600 g rice was provided to every adult Bru migrant and 300 g to every minor. Some salt too, was given to each family. Every adult received a daily cash dole of Rs 5; every minor Rs 2.50.
Meagre allocations were made from time to time for essentials such as soap, slippers, and mosquito nets.
Most migrants sold a part of their rice and used the money to buy supplies, including medicines. They depended on the wild for vegetables, and some of them have been practising slash-and-burn (jhum) cultivation in the forests.
They live in makeshift bamboo thatched huts, without permanent power supply and safe drinking water, with no access to proper healthcare services or schools.
Additional points on their socio-cultural practices: (Use them as case study): 
Most of the disputed and differences are settled by the people of Kotor dofa, that is by the Rai and Kaskau of respective sub tribe.
It is done through the customary law of the Reangs.
Whenever a disputes arise in the between the member of the community, a meeting is called by the Rai. All relevant arguments are heard and then justice is done according to the principle of natural justice.
Whatever verdict or punishment is pronounced in the judgment it is implemented with firm hand and payments of penalty etc. are made then and there
Religion: The majority of the Reang belong to the Vaishnav school of Hinduism and claim Kshatriya status. A growing number of Christians, exists in both Tripura and Mizoram.
Like other Tripuri people, the Reang are polytheists and believe in multiple Gods and Goddesses.
Their important festivals are the same those of prevailing in Tripura. These are, Buisi, Ker, Gonga Mtai, Goria, Chitragupra, Hojagiri, Katangi Puja, Lampra Uóhthoh.
---
For more case study and articles related to anthropology: Click here
For UPSC anthropology preparations: click here 
For UPSC anthropology videos: Click here