Government Schemes and Programmes 2019: Ministry of Culture
Project Mausam

Objective of the scheme is to explore the multifaceted Indian Ocean 'world' – collating archaeological and historical research in order to document the diversity of cultural, commercial and religious interactions in the Indian Ocean.
Salient features include:
It involves the Archaeological Survey of India (ASI), Indira Gandhi National Centre for the Arts (IGNCA) and National Museum.
At macro level, the focus of the project is to re-establish and re-connect communications between 39 countries of the Indian Ocean world, which would lead to enhanced understanding of cultural values and economic ties.
At micro level, it also focuses on understanding national cultures in the regional maritime milieu.
One of the main objective of the project is to inscribe places and sites identified under Project Mausam as trans-national nomination for inscription on UNESCO's World Heritage List.
Science City And Science Centres
The scheme is intended to portray the growth of science and technology and their application in industry and human welfare.
To create awareness and public understanding, appreciation and engagement of public .To popularise science and technology for benefit of students and for common man.
Key features include
Setting up of Science Cities and Science Centres in all the States of the country is provided under Scheme for promotion of Culture of Science. Implementing Agency is National Council of Science Museums (an autonomous organization of Ministry of Culture)
Interested states have to provide land and share the cost of setting up of facility and corpus for upkeep and maintenance
National Mission on Cultural Mapping and Roadmap
The Scheme falls under Ek Bharat, Shreshtha Bharat. It establishes the cultural mapping (i.e. database of cultural assets and resources) via running nationwide cultural awareness programme called Hamari Sanskriti Hamari Pahchan Abhiyan for the development of all art forms and artists.
It also seeks to establish a National Cultural Working Place (NCWP) portal for obtaining information, knowledge sharing etc. in the field of all art forms.
Guru Shishya Parampara Scheme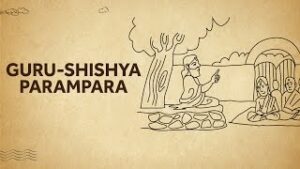 It aims to preserve and promote rare and vanishing art forms whether classical or folk/tribal.
It involves nurturing of young talents to acquire skills in their chosen field of art through some financial assistance by the Zonal Cultural Centre (ZCCs) in the form of scholarship under the guidance of Experts and Masters in these fields.
Under the scheme, the Great Masters of respective art form capable of training interested shishya are identified. Thus, the scheme in-turn provides security to large number of old and retired artists.
Adarsh Smarak
It aims to provide amenities of international standard around monuments such as provide Interpretation and audio-video centre, streamline waste water and garbage disposal etc. •It is being implemented by Archaeological Survey of India (ASI) which recently identified 75 monuments in addition to the initially identified 25 monuments with high tourist footfall as "Adarsh Smarak".
National Mission on Manuscripts
It was established in 2003 as a unique project for identifying documenting, conserving and making accessible the manuscript heritage of India.
It aims to establish a digital National Manuscripts Library at Indira Gandhi National Centre for the Arts (IGNCA)
It promotes ready access to these manuscripts through publication, both in book form as well as electronic form.
Ministry Of Drinking Water And Sanitation (MDWS)
SWACHHA BHARAT MISSION (GRAMIN) [SBM (G)]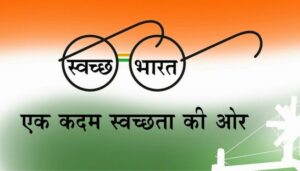 The Strategy is to move towards a 'Swachh Bharat' by making it a massive mass movement. For purposes of effective planning and implementation of SBM(G), it is proposed that 'district' be considered the base unit of intervention
Implementation Framework of each State be prepared with a road map of activities covering the three important phases necessary for the Programme:
Planning :A project proposal shall be prepared by the District, incorporating Gram Panchayat-wise details and scrutinized, and consolidated by the State Government into a State Plan.
Implementation : This includes advocacy and communication, financing and toilet construction. Setting up Rapid Action Learning Unit (RALU)
Sustainability :This includes sustaining ODF communities and verification. A five-tier implementation mechanism should be set up at the National/ State/ District/ Block/ Village level . Corporate houses should be encouraged to participate as an essential part of the Corporate Social Responsibility (CSR)
The objectives include:
Bring about an improvement in the general quality of life in the rural areas, by promoting cleanliness, hygiene and eliminating open defecation and Accelerating the sanitation coverage in rural areas to achieve the vision of Swachh Bharat by 2nd October 2019.
Motivate communities and Panchayati Raj Institutions to adopt sustainable sanitation practices and facilities through awareness creation and health education
Encourage cost effective and appropriate technologies for ecologically safe and sustainable sanitation
Develop, wherever required, community managed sanitation systems focusing on scientific Solid & Liquid Waste Management systems for overall cleanliness in the rural areas
Create significant positive impact on gender and promote social inclusion by improving sanitation especially in marginalized communities.
Components of the scheme include:
Start-up activities: This includes updating baselines surveys, orientation of key personnel and preparation of plans.
IEC (Information, Education and Communication) Component: Focus of SBM-G is on Behaviour Change Communication (BCC). It is not a 'standalone' separate activity, community action and generation of peer pressure on the outliers is key to it.
Capacity Building:
Construction of Individual Household Latrines: While selecting eligible households for providing incentive under SBM(G), order of preference shall be – BPL followed by SC/SC APL households
Availability of Sanitary Material : through Rural Sanitary Marts (RSM), Production Centers (PC), Self Help Groups (SHG) and Community Sanitary Complex (CSC).
Provision of Revolving Fund at the District : can also be accessed by APL households not covered by incentives under the guidelines.
Equity and inclusion: This also includes raise awareness and skills on Menstrual Hygiene Management (MHM), specifically amongst adolescent girls in schools.
The monitoring also uses a robust community led system, like Social Audit. Community-based monitoring and vigilance committees will help in creating peer pressure.
Foot soldiers of Swachh Bharat: An army of 'foot soldiers' or 'Swachhagrahis', earlier known as 'Swachhata Doots' is developed
Ganga Gram Project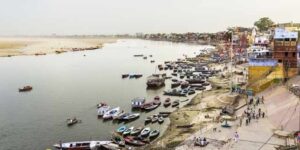 This project has been launched in 2017 in collaboration with National Mission on Clean Ganga (NMCG) for sanitation based integrated development of all 4470 villages along the River Ganga.
This project will include water conservation activities, encourage horticulture and medicinal plants, promotion of tourism, development of Ghats, modernisation of crematoria, solid waste disposal facilities, abatement of untreated liquid waste water into Ganga and promote better sanitation practices through IEC.
Darwaza Band Media Campaign
This is an aggressive mass media campaign by MDWS aiming at Behavior Change. The 'Darwaza Band' campaign has been supported by the World Bank. It is designed to encourage behaviour change in men who have toilets but are not using them.
Swachhta hi Sewa Campaign
It is a fortnight-long sanitation campaign to highlight the cleanliness initiative, Swachh Bharat Mission. Its objective is to mobilise people and reinforce jan aandolan (mass movement) for sanitation. There will be targeted cleaning of public and tourist places under this campaign.
National Rural Drinking Water Program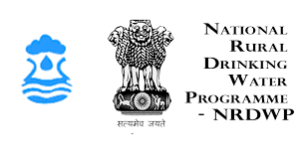 This is a centrally sponsored scheme (50:50), started in 2009. The restructured scheme has provided more flexibility to the states release of fund under various components.
The scheme is to be continued co-terminus with the 14th Finance Commission cyclee. from 2017-18 to 2019-2020.
Funds are earmarked for North-East States, Desert Development Programme (DDP), Natural Calamities for providing assistance to States/ UTs and Water Quality for allocation to States with chemically contaminated quality affected habitations and JE/ AES affected high priority districts with bacteriological contamination.
National Water Quality Sub Mission (NWQSM) on Arsenic and Fluoride has been started to provide safe drinking water to about 28,000 affected habitations in the country by March 2021.
Objectives of the scheme include
Ensuring sustainability (source) of water availability in terms of potability, adequacy, convenience, affordability and equity.
To realise 'Har Ghar Jal' by 2030-a component of SDG. Also, access to safe and adequate drinking water within reasonable distance .
Provide drinking water facility, especially piped water supply, to Gram Panchayats that have achieved open defecation free status on priority basis.
Ensure all government schools and anganwadis have access to safe drinking water.
Provide access to information through online reporting mechanism with information placed in public domain to bring in transparency and informed decision making.
The Jalmani Programme
This programme involves installation of Stand Alone Purification System in rural schools, since 2008. The ownership of the water purification system lies with school authorities, while funds are provided to the village panchayats by the State Governments for operating this program.