Ministry Of Youth Affairs & Sports
Target Olympic Podium Scheme (TOPS)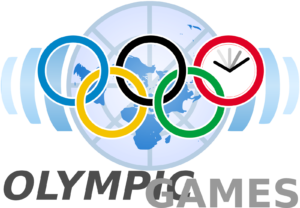 The scheme is intended for identifying and supporting potential medal prospects for upcoming Olympic Games.
It includes customized training at Institutes having world class facilities and other necessary support is being provided to the elite athletes.
It would provide a benchmark for selection of athletes on par with international standards.
Sports Authority of India (SAI) and the federations, which are the members of the 'Mission Olympic Cell' (MOC), would be the agencies for fund disbursal.
Authority will make payments directly to the "person and institution concerned" on behalf of the athletes.
Abinav Bindra Committee was constituted for identifying and supporting potential medal prospects for 2020 and 2024 Olympic Games under the Target Olympic Podium scheme.
Rashtriya

Yuva Sashaktikaran Karyakram
It focuses on youth between the ages of 15-29 years as defined in national Youth Policy 2014.
It subsumed following schemes
National Young Leaders Programme (NYLP), Nehru Yuva Kendra Sangathan (NYKS), National Youth Corps (NYC), and National Programme for Youth & Adolescent Development (NPYAD), National Discipline Scheme (NDS), and Assistance to Scouting & Guiding Organisations.
For information dissemination youth would be made aware about the new umbrella scheme through distribution of IEC materials.
Khelo India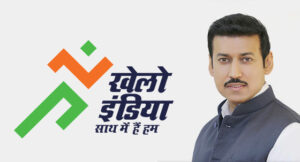 It is a national programme which aims to develop grassroots level talent by providing them with a national level platform.
It is based on Gujarat's model of "Khel Mahakumbh" in which schools and colleges from across the country participate in 27 different disciplines.
It is the merger of three schemes Rajiv Gandhi Khel Abhiyan (RGKA), Urban Sports Infrastructure Scheme (USIS), National Sports Talent Search Scheme (NSTSS).
Khelo India School Games (KISG) has been launched under the program.
Initiative is based on: Pan Indian Sports Scholarship Scheme, Building of Sports University National Physical Fitness Drive.
National Service Scheme (NSS)
It aims to inculcate the voluntary community services into student youth.
The motto of NSS is "NOT ME, BUT YOU". An NSS volunteer places the 'community' before 'self'
Nehru Yuva Kendra Sangathan (NYKS) (an autonomous organization under Ministry of Youth) oversight the functions.
NSS attempts to establish meaningful linkages between 'Campus and Community', 'College and Village' and 'Knowledge and Action'
---
NITI Aayog
Atal Innovation Mission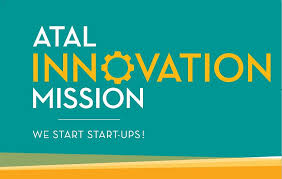 To give substantial boost to the innovation ecosystem and to catalyze the entrepreneurial spirit in the country based on a detailed study and deliberations on innovation and entrepreneurial needs of India in the years ahead.
It is envisaged as an umbrella innovation organization that would play an instrumental role in alignment of innovation policies between central, state and sectoral innovation schemes.
It has two core functions:
Entrepreneurship promotion through Self-Employment and Talent Utilization (SETU) wherein innovators would be supported and mentored to become successful entrepreneurs.
Innovation promotion: to provide a platform where innovative ideas are generated
The holistic framework includes
Atal Tinkering Labs (ATLs) Where students from Class 6th to Class 12th learn innovation skills and develop ideas
Atal Incubation Centres (AICs): They will be set up at the university, NGO, SME and Corporate industry levels for promoting entrepreneurship in universities and industry.
Atal New India Challenges and Atal Grand Challenges: To promote technology driven innovations and product creation for social and commercial impact.
Mentor India Campaign: It's a strategic nation building initiative to engage leaders who can guide and mentor students. Industry, Academia, Government, Global Collaborations as a key to success.
Sustainable Action For Transforming Human Capital  Programme
NITI Aayog has launched SATH, a program providing 'Sustainable Action for Transforming Human capital' with the State Governments. The vision of the program is to initiate transformation in the education and health sectors. The program addresses the need expressed by many states for technical support from NITI .
SATH aims to identify and build three future 'role model' states for health systems.
For Health Sector, NITI Ayog has elected Uttar Pradesh, Assam and Karnataka while for education sectors Madhya Pradesh, Jharkhand and Odisha.
The program will be implemented by NITI along with McKinsey & Company and IPE Global consortium, who were selected through a competitive bidding process.
Transformation of Aspirational Districts Programme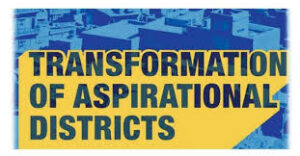 The scheme is intended to quickly and effectively transform some of the most underdeveloped districts of the country.
The broad contours of the programme are Convergence (of Central & State Schemes), Collaboration (of Central, State level 'Prabhari' Officers & District Collectors), and Competition among districts driven by a spirit of mass Movement. With States as the main drivers, this program will focus on the strength of each district, identify low-hanging fruits for immediate improvement, measure progress, and rank districts.
49 indicators across five core dimensions have been identified: health and nutrition, education, financial inclusion, agriculture and water resources, skill development and basic infrastructure.
Dashboard to monitor real-time progress in the districts.
Local, state and central governments work together to design, implement and monitor measures to drive development in the districts.
In the overall ranking, the most improved districts are as follows:
1. Virudhunagar,Tamil Nadu
2. Nuapada,Odisha
3. Siddharthnagar,Uttar Pradesh
4. Aurangabad,Bihar
5. Koraput,Odisha
---
Prime Minister's Office
Pro Active And Timely Implementation (PRAGATI)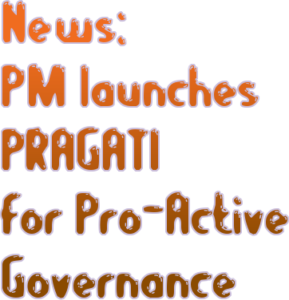 PRAGATI is a unique integrating and interactive platform. The platform is aimed at addressing common man's grievances, and simultaneously monitoring and reviewing important programmes and projects of the Government of India as well as projects flagged by State Governments.
The PRAGATI platform uniquely bundles three latest technologies: Digital data management, video-conferencing and geo-spatial technology.
It also offers a unique combination in the direction of cooperative federalism since it brings on one stage the Secretaries of Government of India and the Chief Secretaries of the States.
With this, the Prime Minister is able to discuss the issues with the concerned Central and State officials with full information and latest visuals of the ground level situation. It is also an innovative project in e-governance and good governance.
The system has been designed in-house by the PMO team with the help of National Informatics Center (NIC).
PM National Relief fund
It was set up in 1948 to assist displaced persons from Pakistan. Now it is used for people in certain difficult circumstances
It also provides assistance to partially defray the expenses for medical treatment like heart surgeries, cancer treatment and acid attack etc.
The fund consists entirely of public contributions and does not get any budgetary support. The corpus of the fund is invested with scheduled commercial banks in various forms.
Disbursements are made with the approval of the Prime Minister. PMNRF has not been constituted by the Parliament.
The fund is recognized as a Trust under the Income Tax Act and the same is managed by Prime Minister or multiple delegates for national causes.
Contributions towards PMNRF are notified for 100% deduction from taxable income under section 80(G) of the Income Tax Act, 1961.
---
Ministry Of Tribal Affairs
Eklavya Model Residential Schools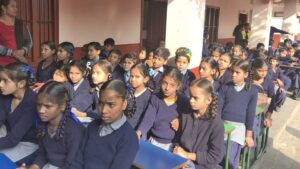 All Tribal blocks with more than 50% ST population and at least 20,000 Tribal persons will have Ekalavya Model Residential School (EMRS) by 2022.
Ekalavya schools provide boarding and lodging facilities to tribal students.
They are at par with the Jawahar Navodaya Vidyalayas (schools aimed at providing high quality education to all students irrespective of their socioeconomic backgrounds).
These schools will have special facilities for preserving local art and culture besides providing training in sports and skill development
Objectives of the scheme
To provide quality middle and high-level education to Scheduled Tribe (ST) students in remote areas
To enable them to avail of reservation in high and professional educational courses and as jobs in government and public and private sectors
To have access to the best opportunities in education at par with the non-ST population
Vanbandhu Kalyan Yojana
It is a central sector scheme ,this is actually a process (rather than just scheme) which utilises an Outcome-based approach and convergence strategy.
The scheme ensures that all the intended benefits through various schemes of Central and State Governments covered under the respective Tribal Sub-Plans actually reach them by way of appropriate convergence.
Based on low literacy criteria blocks are selected from each 10 states with schedule V areas to be developed under the scheme.
---
Ministry of Social Justice and Empowerment
Special Central Assistance (SCA) to Scheduled Castes Sub Plan (SCA to SCSP)
Special Central Assistance (SCA) to Scheduled Castes Sub Plan (SCSP) is a central scheme under which 100% grant is given to the States/UTs as an additive to their Scheduled Castes Sub Plan (SCSP).
Objective of the Scheme
The main objective is to give a thrust to family oriented schemes of economic development of SCs below the poverty line, by providing resources for filling the critical gaps and for providing missing vital inputs so that the schemes can be more meaningful.
Since the schemes / programmes for SCs may be depending upon the local occupational pattern and the economic activities available, the Sates/UTs have been given full flexibility in utilizing SCA with the only condition that it should be utilized in conjunction with SCP and other resources available from other sources like various Corporations, financial institution etc.
---
Ministry Of Tourism
Swadesh Darshan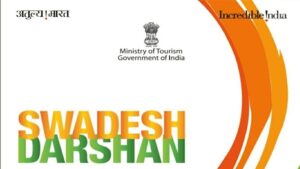 Under the scheme fifteen thematic circuits have been identified for development.
They are: North-East India Circuit, Buddhist Circuit, Himalayan Circuit, Coastal Circuit, Krishna Circuit, Desert Circuit, Tribal Circuit, Eco Circuit, Wildlife Circuit, Rural Circuit, Spiritual Circuit, Ramayana Circuit, Heritage Circuit, Sufi Circuit and Tirthankar Circuit.
Tourist Circuit is defined as a route having at least three major tourist destinations which are distinct and apart.
Objectives of the Scheme
To position tourism as a major engine of economic growth and job creation
Develop circuits having tourist potential in a planned and prioritized manner
Promote cultural and heritage value of the country to generate livelihoods in the identified regions
Enhancing the tourist attractiveness in a sustainable manner by developing world class infrastructure in the circuit /destinations
Follow community-based development and pro-poor tourism approach
Creating awareness among the local communities about the importance of tourism for them in terms of increased sources of income, improved living standards and overall development of the area.
To create employment through active involvement of local communities
PRASAD Scheme
Twelve cities namely Amaravati (Andhra Pradesh), Gaya(Bihar), Dwaraka(Gujarat), Amritsar(Punjab), Ajmer(Rajasthan), Kanchipuram(Tamil Nadu), Vellankani(Tamil Nadu), Puri(Odisha), Varanasi(Uttar Prasesh), Mathura(Uttar Pradesh), Kedarnath (Uttarakhand) and Kamakhya (Assam) have been identified for development under Pilgrimage Rejuvenation and Spirituality Augmentation Drive (PRASAD) by the Ministry of Tourism.
To implement the PRASAD scheme a Mission Directorate has been set up in the Ministry of Tourism.
For components within public funding, Central Government will provide 100% fund.
For improved sustainability of the project, efforts shall be made to involve PPP and CSR as well.
Adopt A Heritage: Apni Dharohar, Apni Pehchaan', scheme
It is a unique endeavour of Ministry of Tourism in close collaboration with Ministry of Culture and Archaeological Survey of India (ASI)
Under this scheme, Private, Public Sector Companies and Corporate individuals can adopt the sites and take up the responsibility for making heritage and tourism more sustainable through conservation and development.
The project primarily focuses on development and maintenance of world-class tourist infrastructure and amenities.
The companies which adopts heritage sites will be the future 'Monument Mitras' who would associate pride with their CSR activities.
---
Ministry of Housing and Urban Affairs
Heritage City Development and Augmentation Yojana (HRIDAY)
The Ministry of Urban Development, Government of India, launched the Heritage City Development and Augmentation Yojana (HRIDAY) scheme, with a focus on holistic development of heritage cities. The scheme aims to preserve and revitalise soul of the heritage city to reflect the city's unique character by encouraging aesthetically appealing, accessible, informative & secured environment.
HRIDAY is a central sector scheme, where 100% funding will be provided by Government of India. The duration of this scheme is four years i.e. from December 2014 to March 2018. The scheme would be implemented in a mission mode. The total outlay for the scheme is INR 500 Crore.
Pradhan Mantri Awas Yojana (PMAY)- URBAN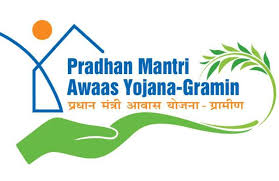 The scheme is intended to construct two crore houses across the nation by 2022.
It Covers the entire urban area consisting of 4041 statutory towns with initial focus on 500 Class I cities in 3 phases
It will provide central assistance to Urban Local Bodies (ULBs) and other implementing agencies through States/UTs for:
In-situ Rehabilitation of existing slum dwellers using land as a resource through private participation , Credit Linked Subsidy (CLSS) ,Affordable Housing in Partnership with public or private sector ,Subsidy for Beneficiary-led individual house construction/enhancement.
Credit linked subsidy component will be implemented as a Central Sector Scheme while other three components will be implemented as Centrally Sponsored Scheme (CSS).
EWS category of beneficiaries is eligible for assistance in all four verticals of the Missions whereas LIG and MIG categories are eligible under only Credit linked subsidy scheme (CLSS) component of the Mission.
The houses constructed/acquired with central assistance under the mission should be in the name of the female head of the household or in the joint name of the male head of the household and his wife, and only in cases when there is no adult female member in the family, the house can be in the name of male member of the household.
Flexibility to States for choosing best options to meet the demand of housing in their states
Central grant of Rs. one lakhs per house, on an average, will be available under the slum rehabilitation programme
National Housing Bank and Housing and Urban Development Corporation(HUDCO) have been designated as Central Nodal Agencies (CAN) for implementation of CLSS.
Geo-tagging for monitoring the progress of construction of houses, Public Financial Management System (PFMS) to ensure electronic fund flow and Technology Sub-Mission to implement new construction technologies, have been introduced.
Deendayal Antyodaya Yojana (Urban)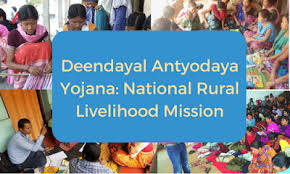 The scheme is intended to uplift the urban poor folks by enhancing sustainable livelihood opportunities through skill development.
It provides for:
Employment through Skill Training and Placement through City Livelihood Centers.
Social Mobilization and Institution Development through formation of Self-Help Groups (SHG) for training members and hand holding, an initial support of 10, 000 is given for each group.
Subsidy to urban poor – An interest subsidy of 5% – 7% for setting up individual micro-enterprises with a loan of up to 2 lakhs and for group enterprises with a loan limit of up to Rs.10 lakhs.
Cost of construction of shelters for urban homeless is fully funded under the Scheme.
Other means – Development of vendor markets and also the promotion of skills for the vendors through setting up infrastructure and special projects for the rag picker and differently abled etc.
Smart Cities Mission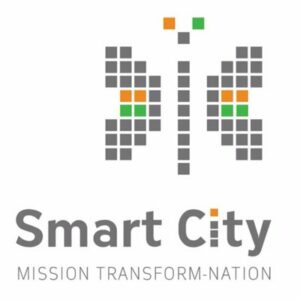 The scheme aims to promote cities that provide core infrastructure and give a decent quality of life to its citizens, a clean and sustainable environment and application of 'Smart' Solutions. The Mission will cover 100 cities and its duration will be five years (FY2015-16 to FY2019- 20).
The strategic components of Area-based development in the Smart Cities Mission are city improvement (retrofitting), city renewal (redevelopment) and city extension (greenfield development) plus a Pan-city initiative in which Smart Solutions are applied covering larger parts of the city.
It will be operated as a Centrally Sponsored Scheme (CSS) and the Central Government proposes to give financial support to the Mission to the extent of Rs. 48,000 crores over five years i.e. on an average Rs. 100 crores per city per year.
An equal amount, on a matching basis, will have to be contributed by the State/ULB. States are asked to nominate names of cities for a 'City Challenge Competition' and the chosen ones will get Central fund.
Cities will prepare their Smart City Proposal (SCP) containing the vision, plan for mobilisation of resources and intended outcomes in terms of infrastructure upgradation and smart applications.
The implementation of the Mission at the City level will be done by a Special Purpose Vehicle (SPV) which will be headed by a CEO and have nominees of Central Government, State Government and ULB on its Board.
State/UT and the ULB will be the promoters having 50:50 equity shareholding. Funds provided by the Government of India in the Smart Cities Mission to the SPV will be in the form of tied grant and kept in a separate Grant Fund.
Atal Mission for Rejuvenation and Urban Transformation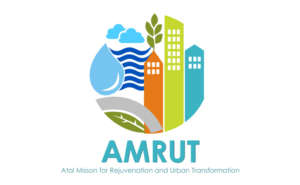 The focus of the scheme is to establish infrastructure that could ensure adequate robust sewage networks and water supply for urban transformation by implementing urban revival projects.
The purpose of Atal Mission for Rejuvenation and Urban Transformation (AMRUT) is to
Ensure that every household has access to a tap with assured supply of water and a sewerage connection
Increase the amenity value of cities by developing greenery and well maintained open spaces (e.g. parks)
Reduce pollution by switching to public transport or constructing facilities for non-motorized transport (e.g. walking and cycling)
The total outlay for AMRUT is Rs. 50,000 crore for five years from FY2015-16 to FY2019-20 and the Mission will be operated as a Centrally Sponsored Scheme.
Ten percent of the annual budget allocation shall be kept apart and given to the States/UTs every year as incentive for achievement of Reforms.
Central assistance will be released in three instalments in the ratio of 20:40:40 based on achievement stated in State Annual Action Plans.
States will transfer funds to urban local bodies within 7 days of transfer by central government and no diversion of funds to be made.
It makes States equal partners in planning and implementation of projects, thus actualizing the spirit of cooperative federalism by replacing the project-by-project sanctions by MoUD by approval of the State Annual Action Plan once a year by the MoUD and the States have to give project sanctions and approval at their end.
It also involves individual and institutional capacity building of the Mission Cities and ULBs.
Swach Bharath Mission (Urban)
The Mission will be in force till 2nd October 2019. The Mission has following components Construction of Household Toilets, Community and Public Toilets, Municipal Solid Waste Management, Information, Education & Communication (IEC) and Public Awareness,  Capacity Building and Administrative & Office Expenses (A&OE).
The funding pattern between the Central Government and the State Government/ Urban Local Bodies (ULBs) is 75%:25%(90%: 10% for North Eastern and special category states).
The gap in financing of the components could be met by the beneficiary contribution, private funding, funds with private companies under Corporate Social Responsibility (CSR) and the Swachh Bharat Kosh of the Ministry of Finance.
Objectives of the Scheme:
Eliminate open defecation, Conversion of insanitary toilets to pour flush toilets, Eradication of manual scavenging, 100% collection and scientific processing/disposal reuse/recycle of Municipal Solid Waste.
To bring about a behavioural change in people regarding healthy sanitation practices, Generate awareness among the citizens about sanitation and its linkages with public health.
Strengthening of urban local bodies to design, execute and operate systems.
To create enabling environment for private sector participation in Capital Expenditure and Operation & Maintenance (O&M) costs.